Food Delivery App Development
Increase sales, online orders, automate deliveries, and grow your restaurant and food business by 10X.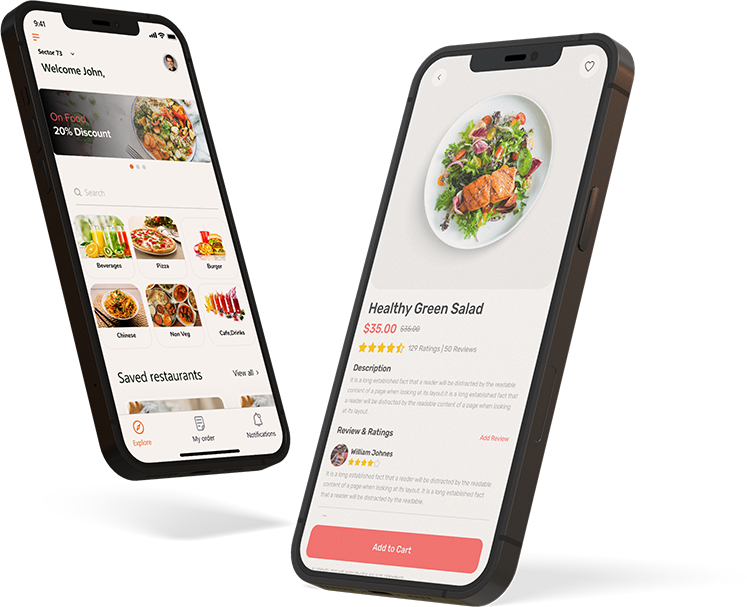 Our
Clients
Who Trust our services
Develop Unique
Food Delivery App

For Your Business

Automate order processing, delivery scheduling, and real-time delivery tracking to grow your restaurant business.
Single Restaurant

Move your restaurant business online & give customers a way to order food using your restaurant's mobile app.

Restaurant Chains

With our unique restaurant food applications & website, you can increase ROI for your multi-store food business.

Food Delivery Startups

Build your own food ordering & delivery app for your region & increase the revenue of food delivery business.
See How Our
Solution Paved Profits

For The Food Delivery Business
1.6

M

Orders Placed

65

K

User Reviews

250

K

Transactions/Month
Launch a Robust & Powerful Food Delivery App
Solution and Rule the Food Industry!
Our one-of-the-best & powerful software solution comes with advance features and functionality that are easily adored by users and helps you to increase your revenue by 10X.
Tech Suite To Accelerate
Online Food

Business Growth

Go online, sell more, grow your food business by 10X with branded on demand food delivery app development.

With our on demand food delivery app development services make your customers order directly from your Website & App with fully customized & user friendly interfaces.
Easy Registration

User can register themselves with google & other social media platforms for easy onboarding.

Smart Search

Your customers can find & filter food items based on prices, ratings, & location.

Favorite List

Users can star their favorite items, so that to order them with ease in future.

Takeaway Option

Provide hassel free takeaways to your customer with our advanced takeaway option.

User-Friendly Interface

Very easy-to-use interface, all the features that are used frequently are easy to locate.

Order Tracking

In-app map integration allows user to keep a check on the delivery man and time.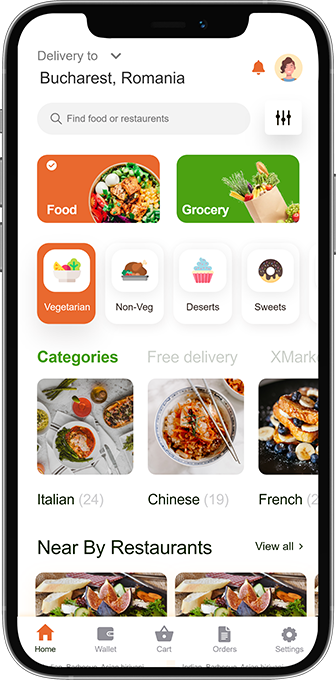 In online food delivery app development we provide smart dashboard to receive & manage orders from all sources at a single place.
Business Control

Admin have the access to keep a check on the revenue of the company and manage accordingly.

Approve Requests

This feature allow admins to manage orders & inform the service providers if there is any mistake.

Restaurant Management

Admin have the access to display variety of offers on certain restaurants and even list the new ones.

Menu Management

In our app admin can add new items and even display the "Item of the day" to increase sales and ratings.

Customer Management

Admin can view and manage records of all users registered in app and analyze their profiles anytime.

Payments & Commission

Manage your payments with ease and provide commissions to the restaurant managers.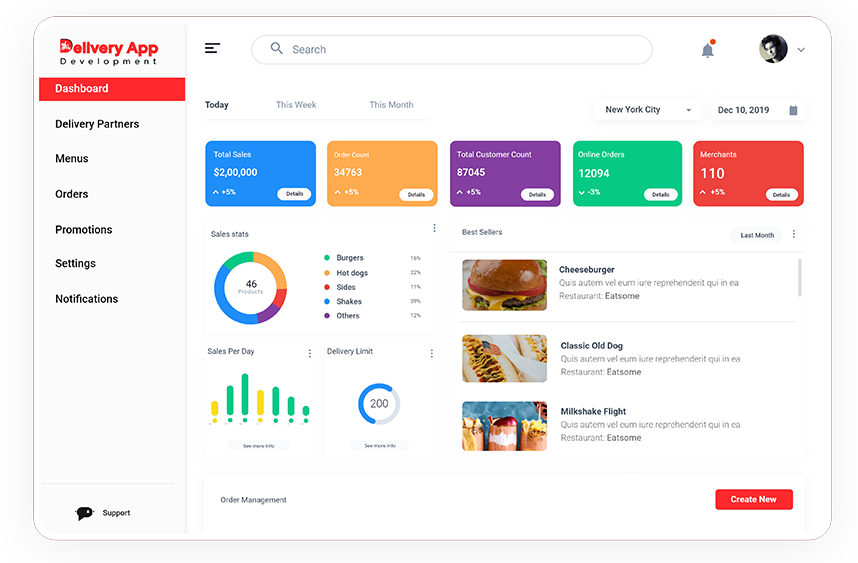 Monitor delivery time, reviews of delivery agents & more to helps you to take control of your business with food delivery app development services.
Customer Details

Service providers have the access to the customers profile so that they can deliver hassel free.

Manage Offers & Discounts

Restaurants can offer special discounts, vouchers, or deals to regular users and enjoy more sales benefits.

Menu Management

Apart from admin even restaurant owners have the access to add or remove the items from their menu.

Order Management

Restaurant owners can accept or reject orders according to their inventory to avoid mismanagement.

Tracking Payment

This feature allows the owners to keep a check on the payment status and delivery orders accordingly.

Chat Support

24*7 chat support will increase customer retention and win the trust of their customers on restaurant.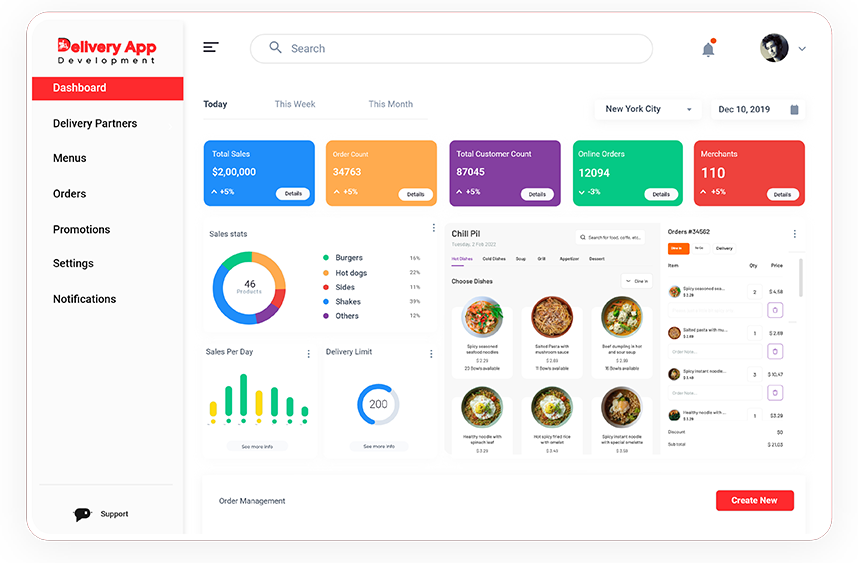 Our food delivery app solution has route optimization engine that picks the shortest & fastest routes helping you manage multiple orders with efficiency.
Order Details

The delivery partner can access the delivery details in order to deliver it to right place.

Set Availability

This feature allows delivery partner to set their availability status accordingly.

Real-time Requests

Restaurant owners can send requests to the delivery partner for home deliveries of the ordered food.

Access to Information

Delivery partners have the access to restaurant's address and order details for hassel free deliveries.

Payments & Performance

This feature provide the monthly performance reports and the delivery fees recieved by the representative.

Track Your Pickup Locations

Delivery partner can track the pickup and drop locations and complete their task on time.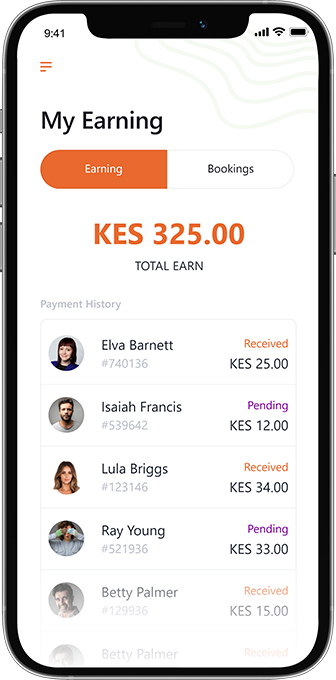 All You Need to Know For A
Successful Food Business
All You Need to Know For A Successful Food Business
Market Analysis
Do you need to verify the profitability on your food delivery business idea? We've Helped may food startups in the last eight years.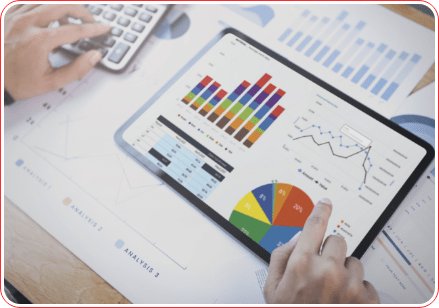 Generating Revenue
With our food delivery app development services you can make effective strategies & increase your ROI at every step of your online food business.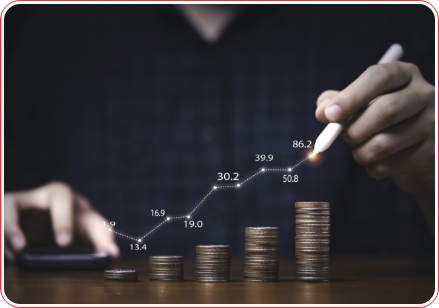 Customizable Software
We create business plan that attracts investors & boosts the scope of funding utilizing our expertise in helping food businesses grow up.
Business Plan
We create business plan that attracts investors & boosts the scope of funding utilizing our expertise in helping food businesses grow up.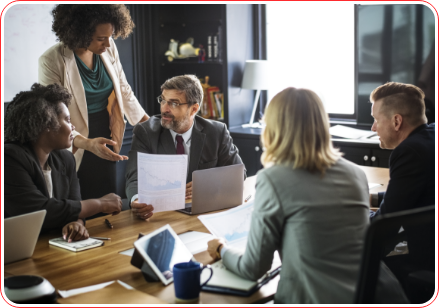 Marketing & Branding
Do you need to verify the profitability on your food delivery business idea? We've Helped may food startups in the last eight years.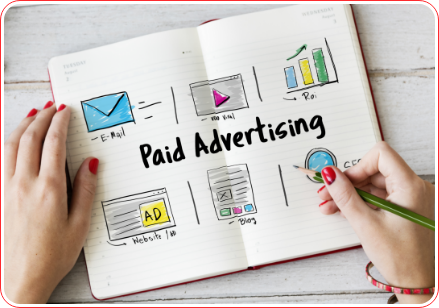 Reports And Analytics
In online food delivery app development use the app's in-built advanced analytics to see & analyze how your business is performing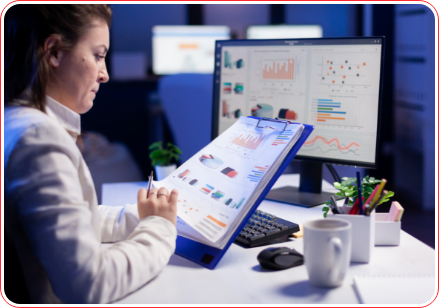 Want A Robust And Feature-Rich Food
Ordering App For Your Restaurants?
On demand food delivery app development has create a gigantic opportunity for startups & established restaurant businesses to enter new markets, take advantage of technology to take your restaurant business to a whole new level.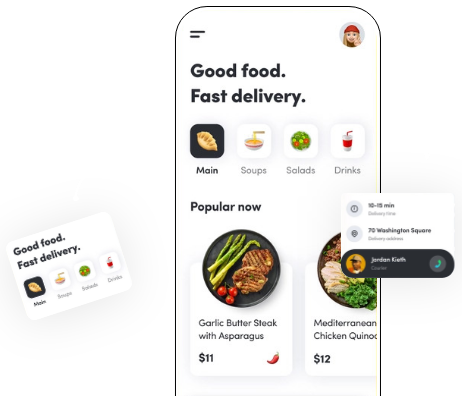 Advantages of Investing in
Food Delivery

App Development

We develop advanced on demand Food delivery app solution to ensure that you get the most out of your investment.
High Scalability

Easy Accessibility

User service Improvement

User Activity Analytics

Online Presence of service

Enhanced Security

Cost Effectiveness

Cashless Payment Facility
See What
Our Client's

Say

By providing superior solutions, we assist global companies, local firms, and startups in expanding their businesses.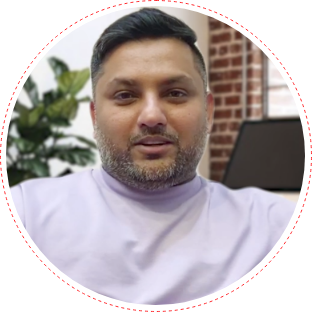 Abdul Basith
Founder & CEO of Riksho
I am working with Apptunix since August 2021, the company has been very supportive from day one. They are well-equipped with their strategic approaches and planning and handled all my queries with precision and needful insights. Throughout the project, the team members were highly collaborative and I am highly contented with the firm.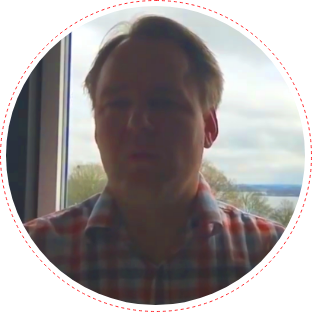 Kenneth Kammersgaad
Founder & CEO of BikeFit Challenge
I have worked with more than 30 companies now and Apptunix turned out to be one of the best companies, with stable velocity. I was certain about the specifications and details of the project and the team delivered the solution by implementing all those specifications thoroughly. The team was very supportive and available for communicating whenever needed.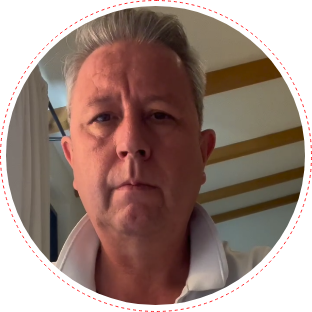 David Ams.
Founder & CEO of Luxbubble
I was impressed that I could raise any concerns directly with the CEO and receive prompt responses, follow-up and action. The project team were great to deal with and it often felt like we were one collaborative team. Delivery manager and QA lead were professional, diligent and highly competent.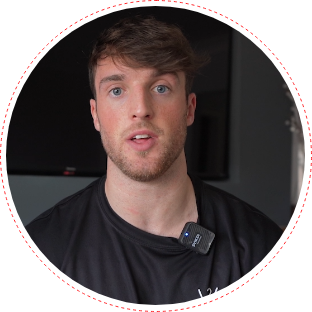 Reece Willamson
Founder & CEO of Willamon Fitness
I would like to thank Apptunix for all their hard work. The team had a huge contribution to get everything completed on time. The team communication with the team has been very quick and transparent. Apptunix understood my project very clearly and worked according to that. I would recommend them for mobile app development services as they are the experts in the market.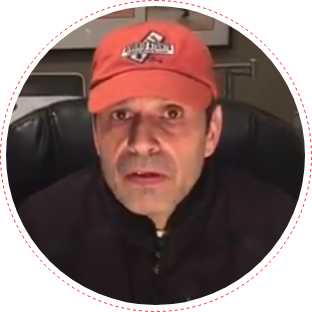 Manny Saverio
President & Owner at Siverio Stunts
"When I first went to Apptunix, I wasn't sure what to expect from them, but learning of their experience on similar projects gave me a real confidence boost. They fully delivered on their promise. My project was completed on time and with total satisfaction."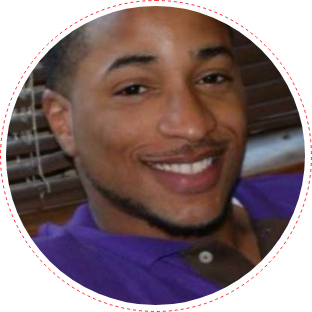 Landon Battles
Co-Founder & CEO of Relief Play
Apptunix has shown commendable dedication to my project. The delivery got pushed back a bit due to COVID but they worked continuously in those circumstances. I appreciate all your efforts and hard work. Thanks!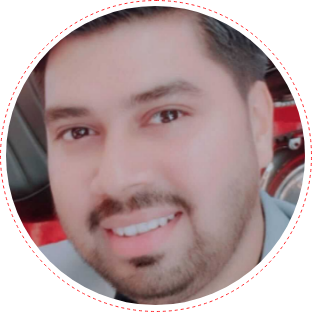 Saad Khan
Co-Founder & CEO of SK Tech
The teams are very responsive and understanding. They managed to understand my business idea well and I am highly satisfied with the quality of work they deliver. I appreciate all the assistance you guys have offered and I would definitely recommend Apptunix for transforming your business.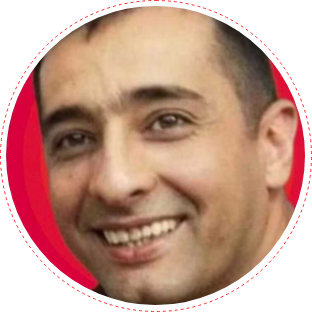 Wisam
CEO , Co-Founder
Thank you so much for the efforts exerted in completing my project. Your follow-ups and feedback have played an important part in perfecting this application and we would definitely continue to be in touch regarding any modifications or whatever that might need to be fixed.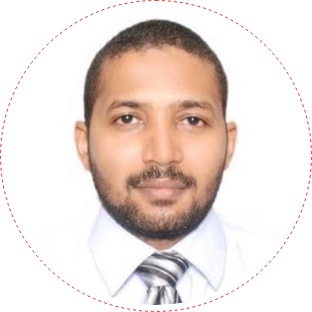 Ahmed Tarig
Co-Founder & CEO of MTGARGK
A big thanks to team Apptunix for their efforts and expertise towards our project. Their services have been excellent and outstanding. They have always impressed us with their precision and professionalism. HIghly recommend them for getting digital solutionss developed for other businesses.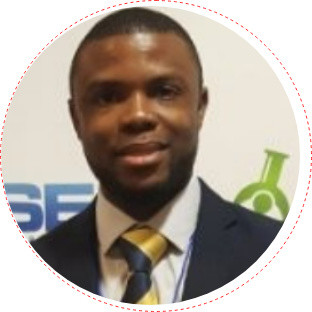 Daniel Ohale
Founder & CEO of HTH
I appreciate all the efforts of your team towards the project. Apptunix team has responded effortlessly to the changes I requested any time of the day. I would definitely recommend Apptunix for mobile app development services.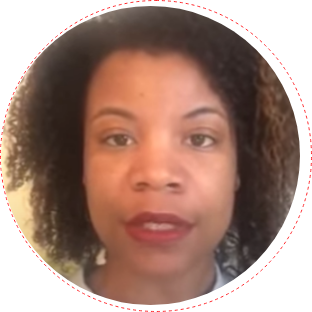 Aleia Mims
Client
I have had an amazing experience with Apptunix, when I decided on building a website, I had a very vague vision, but the company understood my vision and gave me varied templates & designs to choose from. They maintained great communication and I received my project much faster than it was anticipated and that too with complete precision.
Let's Work Together Describe your project with us.