Launch Your Own Grocery Store Online
Empower your local vegetable business online with Grocery Delivery App Development and get listed in the biggest brands.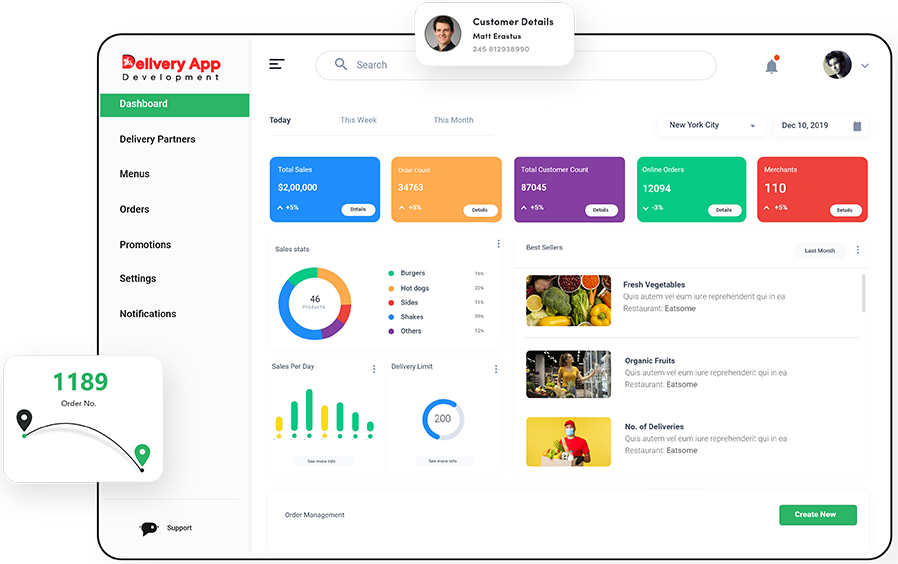 Our
Clients
Who Trust our services
Catering Every Business Model
Expand Your Business Reach With Our Grocery Delivery App Development Solutions
Grocery Marketplaces
You can increase your marketplace revenue by automating dispatch, delivery, and tracking with completely customised grocery delivery software.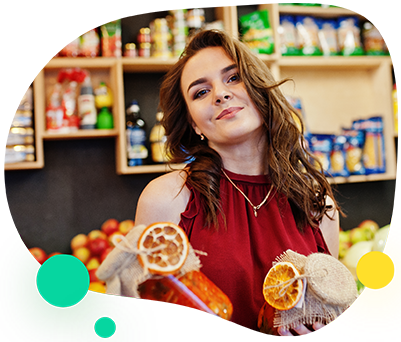 Single/Multi Grocery Stores
Get a personalised user-friendly mobile app to reach customers and allow them to browse your grocery stores online.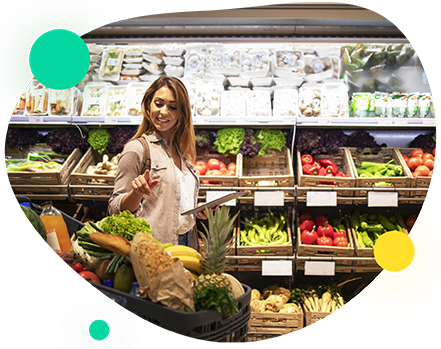 Grocery Chain Stores
Provide a one-stop grocery shopping experience and manage everything from one single dashboard using real-time monitoring and extensive analytics.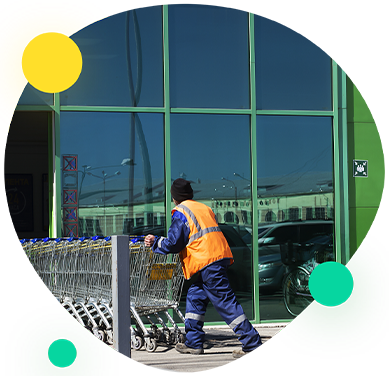 Drive More Customers To Your Vegetable Store,
Get best-in-class Online Grocery Delivery App Development Solution to take your business online and boost your sales instantly.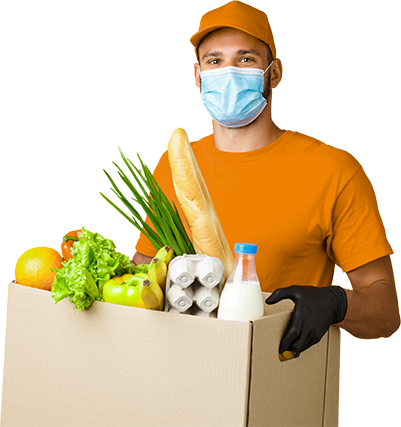 Experience the Feature-Rich Grocery
Delivery App Solution
We bring you a customizable grocery delivery app development solution that can be tailored-fit to every business requirement.
Manage Orders

Manage everything while sitting at your home and avoid messy ordering processes and long queues with an optimized delivery app.

Real-Time Tracking

Track your drivers in real-time, analyze their performance, and improve your business processes to streamline deliveries using a robust admin panel.

Multiple Payment Options

Less time spent in the ordering process means better user experience. Let your app users pay easily using multiple payment options so as to improve their overall app experience.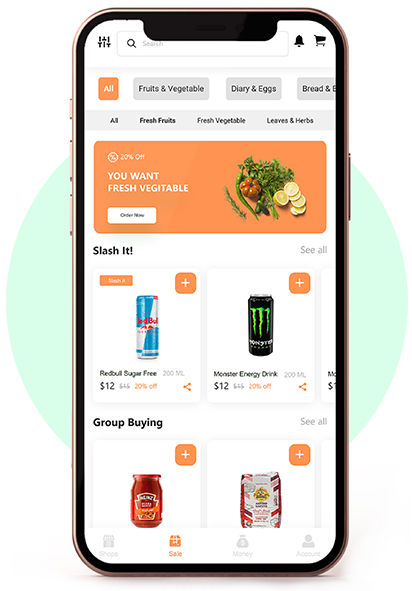 Promote Your Business

Manage everything while sitting at your home and avoid messy ordering processes and long queues with an optimized delivery app.

Better ROI

Manage everything while sitting at your home and avoid messy ordering processes and long queues with an optimized delivery app.

Reports and Analytics

Manage everything while sitting at your home and avoid messy ordering processes and long queues with an optimized delivery app.
Deliver Smoothly With Our Seamless Features And Exceptional Functionalities
We offer grocery delivery app solutions that can scale up your business like never before.
Let your customers experience a hassle-free ordering system and provide them with an omnichannel experience using amazing features.
Easy App Onboarding
Hassle-Free Ordering
User-Friendly Interface
Multiple Payment Options
Order tracking & Status
Push Notification & Alert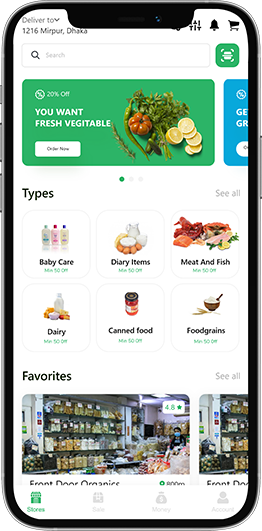 Manage and track every operation using a smart dashboard to analyze your business performance and take action accordingly.
Business Control
Menu Management
Payments & Commissions
Order Management
Customer Management
Check Reports & Analytics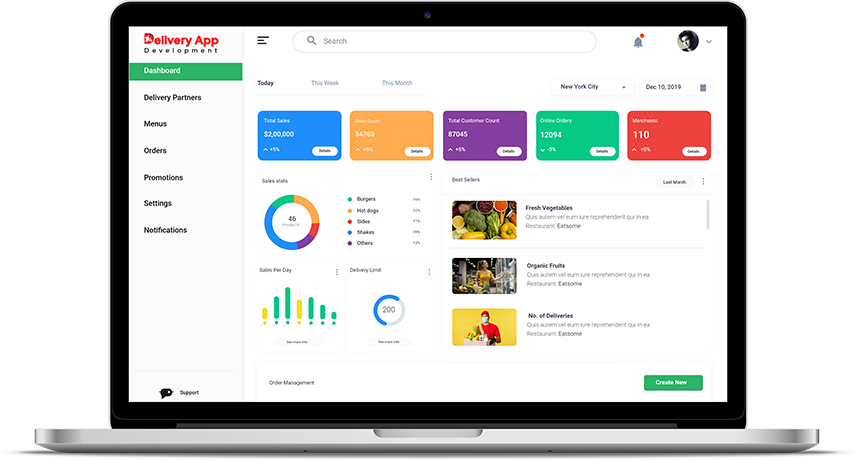 Let your drivers navigate fast from one location to another using the Route Optimization feature and ensure on-time deliveries.
Access to Optimal Route
Availability of Information
Set Status
Track Pickup Locations
Payments & Performance
Get Order Details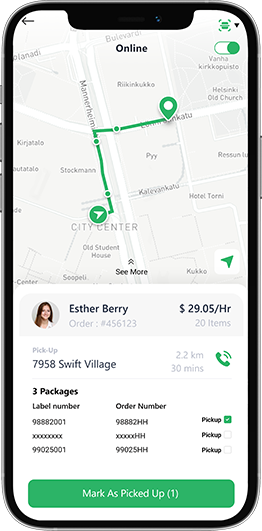 Boost Your Business Value with an Intuitive On-Demand Grocery App Development Solution.
Choose Our Premium Services
We provide cutting-edge features in our grocery app development solution that increase the dependability on your app, and moves your business towards higher ROI
Cost Reduction

Develop unique grocery store apps to increase brand awareness among your customers.

Support in less than 72 hrs

Chat & Voice Assistance Whatsapp, Skype, Livechat, or any necessary app for us to help you out.

Amazon Web Services for Hosting

AWS ensures that a user's website is managed without difficulty.Only the greatest hosting services are available to you.

GDPR Compliance

We are hand in hand with the regulators that come along every day to avoid any misunderstanding.
Impact of Our Grocery App Development
Across the Globe
60%

Increase in Quarterly Service Orders

65%

Quarterly Increase in Overall Revenue

74%

Increase in Customer Retention

32%

Decrease in Overall Cost
Why Choose Us!
For Next Genration App Development
100% Data

Security

Highly Scalable

Solution

Premium Customer

Support

100% Data

Security

Constant

Innovation
See What
Our Client's

Say

By providing superior solutions, we assist global companies, local firms, and startups in expanding their businesses.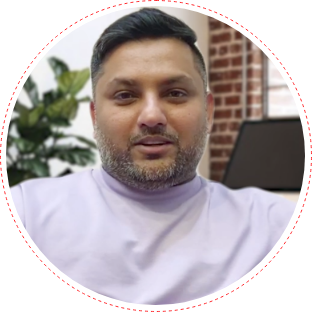 Abdul Basith
Founder & CEO of Riksho
I am working with Apptunix since August 2021, the company has been very supportive from day one. They are well-equipped with their strategic approaches and planning and handled all my queries with precision and needful insights. Throughout the project, the team members were highly collaborative and I am highly contented with the firm.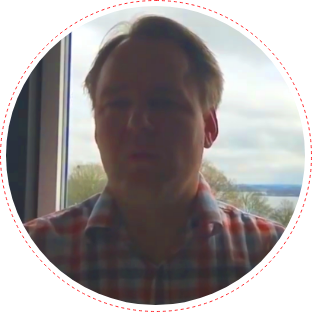 Kenneth Kammersgaad
Founder & CEO of BikeFit Challenge
I have worked with more than 30 companies now and Apptunix turned out to be one of the best companies, with stable velocity. I was certain about the specifications and details of the project and the team delivered the solution by implementing all those specifications thoroughly. The team was very supportive and available for communicating whenever needed.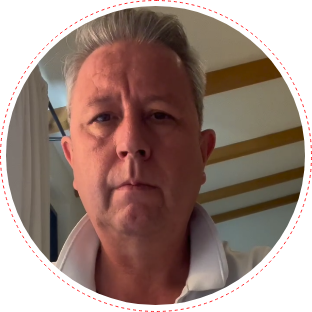 David Ams.
Founder & CEO of Luxbubble
I was impressed that I could raise any concerns directly with the CEO and receive prompt responses, follow-up and action. The project team were great to deal with and it often felt like we were one collaborative team. Delivery manager and QA lead were professional, diligent and highly competent.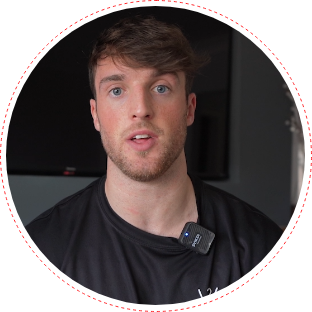 Reece Willamson
Founder & CEO of Willamon Fitness
I would like to thank Apptunix for all their hard work. The team had a huge contribution to get everything completed on time. The team communication with the team has been very quick and transparent. Apptunix understood my project very clearly and worked according to that. I would recommend them for mobile app development services as they are the experts in the market.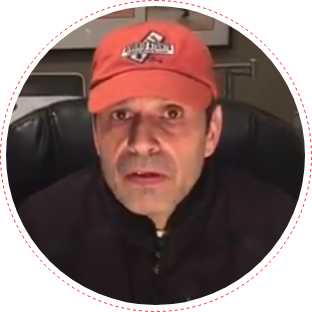 Manny Saverio
President & Owner at Siverio Stunts
"When I first went to Apptunix, I wasn't sure what to expect from them, but learning of their experience on similar projects gave me a real confidence boost. They fully delivered on their promise. My project was completed on time and with total satisfaction."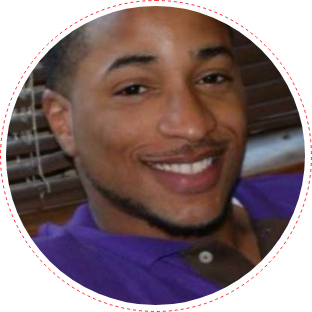 Landon Battles
Co-Founder & CEO of Relief Play
Apptunix has shown commendable dedication to my project. The delivery got pushed back a bit due to COVID but they worked continuously in those circumstances. I appreciate all your efforts and hard work. Thanks!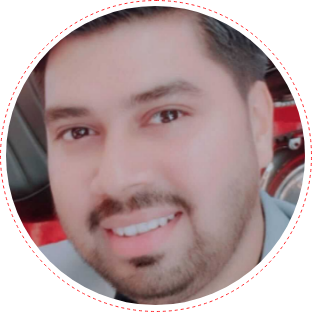 Saad Khan
Co-Founder & CEO of SK Tech
The teams are very responsive and understanding. They managed to understand my business idea well and I am highly satisfied with the quality of work they deliver. I appreciate all the assistance you guys have offered and I would definitely recommend Apptunix for transforming your business.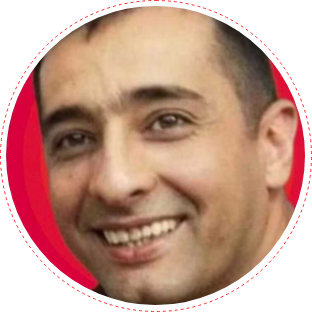 Wisam
CEO , Co-Founder
Thank you so much for the efforts exerted in completing my project. Your follow-ups and feedback have played an important part in perfecting this application and we would definitely continue to be in touch regarding any modifications or whatever that might need to be fixed.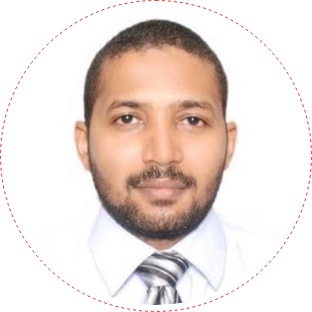 Ahmed Tarig
Co-Founder & CEO of MTGARGK
A big thanks to team Apptunix for their efforts and expertise towards our project. Their services have been excellent and outstanding. They have always impressed us with their precision and professionalism. HIghly recommend them for getting digital solutionss developed for other businesses.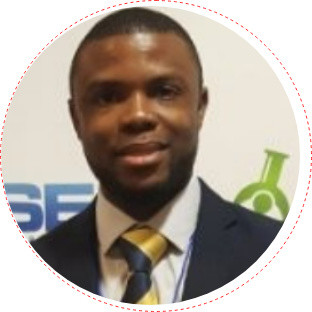 Daniel Ohale
Founder & CEO of HTH
I appreciate all the efforts of your team towards the project. Apptunix team has responded effortlessly to the changes I requested any time of the day. I would definitely recommend Apptunix for mobile app development services.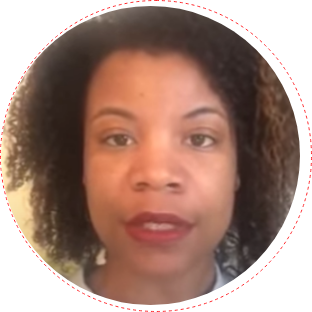 Aleia Mims
Client
I have had an amazing experience with Apptunix, when I decided on building a website, I had a very vague vision, but the company understood my vision and gave me varied templates & designs to choose from. They maintained great communication and I received my project much faster than it was anticipated and that too with complete precision.
Let's Work Together Describe your project with us.